Learning how to spell comes in many shapes: spelling lists, spell checkers, proofreaders, etc… The more we grow as a society, the more we need more means of communication. Knowing how to spell is one of them, and to be honest, we believe it is the most important one.
And the more we evolve, the more software there is available to the public, so their incorrect spelling goes unnoticed. And this is not necessarily a bad thing, but as teachers, our goals should be to build confident and happy students who do not always require such technologies to be able to spell correctly.
Spelling is not just on the national curriculum, you could say it is also part of life's lessons – without the skill of being able to spell correctly, we run the risk of being misunderstood or not fully understanding something important. Knowing how to spell correctly can open many doors for students. Although spelling is seen as an essential basic life skill, it plays an important role in our everyday life.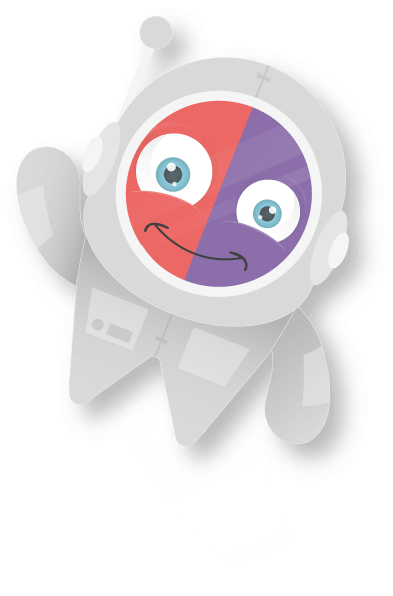 Learning to spell in school is an everyday task students are exposed to, not just this but handwriting is practised as well as grammar. You could say learning how to write as a whole is a complicated subject, but we believe it isn't as long as you have the right resources.
In schools, most spellings are memorised. Teachers will group words together and test their student's knowledge each week. Teachers will make a habit of testing students, this will help students learn patterns, rules and make them stronger readers. The more students are taught spelling, the greater chances they have in being confident and happy learners.
Some classrooms make use of sound-letter mapping, which is the beginning stage of spelling. Students will learn the basics of the English language along with learning the alphabet and phonics. There are pre-literacy skills that all students must know before learning how to read and write. At this stage of learning, Teachers must be aware of those students who may struggle, as they may need more support. Spelling can be challenging for those who suffer from dyslexia.
Tricky words are also taught quite early on, this helps students recognise certain phonetic patterns, and also understand the logic behind the way we spell some words in the English language.
But what are the best ways to teach students spelling? We've listed a few below.
Tips for Teaching Spelling
Get Creative
Getting creative can mean anything, but one thing is for sure, it must be fun! Learning through play has shown some incredible results, which we, teachers, are all for. (Source)
An idea of getting creative could be drawing the words out, creating bubble writing, making a rap song with the word lists, etc.
You could even create acronyms that students can memorise! The most popular ones are:
Baby
Elephants
Can
Always
Understand
Small
Elephants
Fred
Rushed
In
Eating
Nine
Doughnuts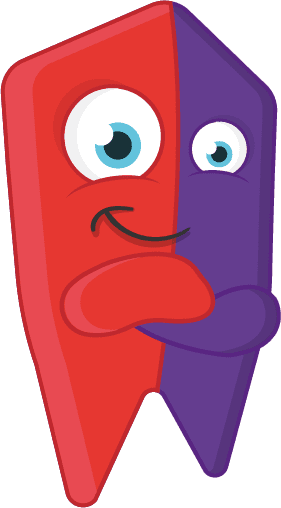 Use classroom displays
Classroom displays are powerful and valued by all, they show the classroom's progress and the subjects they are currently studying
Classroom displays are one of the best ways to help students memorise the way we spell some words in our language. These classroom displays could be created together, this way students are practising as well as memorising the correct spelling.
Simply, ask students to sit in groups and give them a word each to illustrate. Create beautiful and bright displays that will be able to catch students' attention.
Spelling with Emile.
At Emile, we have been working hard and listening to what teachers need. It is important to consider the workload teachers are expected to get through, as well as teach and live their normal everyday life. Not just this, but the expectations we have for students, which sometimes are challenging to follow. As we know, teaching to spell is an everyday job, young students must be exposed to spelling to remember it and know it. That is why we have come up with a new feature for our Spelling app. This feature follows the "look, say, cover and check" approach through game-based learning and has been designed for homework or classroom warm-ups.
Spelling with Emile is focused on raising classroom performance as well as providing the maximum challenge for students, so they can really understand and learn to spell. Students will be able to compete with their classmates as well as the rest of the school and/or any neighbouring schools that use Emile.
Simple to roll out across your school, as well as having the brilliant choice of being able to upload your own spelling lists. Although, we also have lists that we can provide, which follow the standards set out by the national curriculum.
Why not get free access to 900 games for your trial? No strings attached.
Highlighting
Help students by highlighting letters in a word with which they might find hard. Then you can look at the word together.
Height This Thought Passion
There might be areas in the word that need more attention than others:
Embarrassment Accustomed Impossibility Thought
By highlighting areas we struggle with, we can spend more time on them and learn them better. Also, thanks to the colours of the highlighter, it stands out on the page allowing students to identify areas they might need to work harder on.
Break it down
Lastly, the most common one of all, and if not, the most popular! Breaking down words has always been a successful practice that helps students understand the word letter. By breaking down words, we can also learn how to read them properly by using pronunciation, which, more often than not, will help students remember the right spelling for certain words.
If we break down the word into syllables, it becomes much easier to digest. Some teachers like to introduce syllables as beats, this helps them figure out how many syllables there are in a word by clapping. Each clap equals one syllable.
For example:
Finger – Fin / Ger
Jogging – Jog / Ging
Fancy – Fan / Cy
Of course, there are many more approaches we can take to teach spelling.
However, we hope these tips have helped you get an idea of how to teach your next spelling list!