Six Times Table- When to Introduce?
The six times table is amongst some of the last multiplication tables that pupils in primary school will learn. By following the national curriculum pupils will learn the 2-, 5- and 10-times tables first as these are seen as easier to understand.
For this reason, pupils that reach Year 4 (when they are approx 8 years old) will then be introduced to the six times table.
By the end of Year 4 all students should know their timetables from 1-12 and in June students will be tested nationally as part of the "Multiplication Tables Check".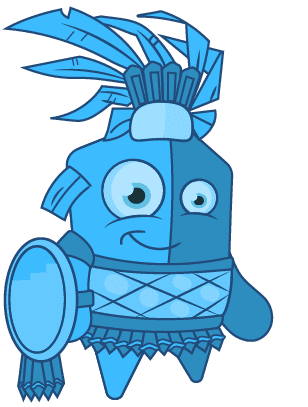 Teaching of Times Tables in School
Learning times tables is one of the few things that most people remember from their schooling and those that possess a good knowledge will always proudly demonstrate it.
Usually, a "tried and tested" method of learning and memorising times tables was by chanting and repeated testing.
However, Active Learning is now more popular to not only get pupils to memorise and learn but also understand and engage with topics in a fun and dynamic manner. Sometimes this can involve songs, dance, games and involving other subjects to build the emphasis on the understanding.
Six Times Table - Songs & Rhymes
It's time to get a song stuck in your pupil's head! No Seriously!
This is a perfect way to implement and encourage pupils to remember their times tables. As children's brains soak up so much knowledge and information, we want them to be able to access their multiples quick and easily.
Using songs that are popular or have a catchy beat are more likely to aid in remembering the tricky time tables.
We have found the perfect 6 time tables song based on Taylor Swift's Shake it Off as an example!
Six Times Table - Target Worksheet
A simple way of explaining how multiples works visually to your pupils. Using this fun target worksheet your pupils can use their existing knowledge of the Six Times Table and put it to the test. Explain to your pupils that to comeplete the worksheet all thye have to do is multiply the middle number by the inner numbers together to get the outer numbers.
Six Times Table with Emile
The planet Meso is home to all the times tables. With an Aztec vibe and aesthetic pupils set off on their adventure with Emile, Aimme and Scrambler to learn and test their times table knowledge.
Times table games with Emile is part of the Learn with Emile app meaning you can set tasks and homework from the comfort of your electronic device and even check your pupil's work and where they may be struggling. With hundreds of questions on times tables for numerous abilities, it's a perfect solution for mastering times tables.
Ask students to complete an empty multiplication grid. It's quite a useful exercise in itself to see where some students are struggling.
The grid could be selectively empty in the 9 row or column.
It can also be useful to remind children that they can reverse the order of a multiplication to make it an easier calculation.
As students move from learning their 2, 5 and 10 times table. Progressing onto learning their 6 times table may feel a little daunting to grasp all in one go. Therefore it can be broken down into three separate groups/sections of learning.
1 X 6 = 6

2 X 6 = 12

3 X 6 = 18

4 X 6 = 24

5 X 6 = 30
6 X 6 = 36

7 X 6 = 42

8 X 6 = 48

9 X 6 = 54

10 X 6 = 60
Things to Notice:
Can your pupils spot any patterns that can help them learn/remember parts of the times table?
Can any of your class explain why they have found certain patterns?
Can any pupil notice that every last digit is even and why that is? (Possibly higher level work)
It's exactly what it is a really easy, really simple snap game.
Print out our downloadable SNAP game worksheet (one for every pair)
Then grab the guillotine and cut the equations and answers into different piles. (We recommend using paperclips to keep them separated). Now let your class test their knowledge against one another in this fun, light competitive game.
BONUS: Keep the competition going and make this a class competition…who will end up on top?