Covers UK National Curriculum
Covers the entirety of the UK national curriculums in Maths, Spelling, Phonics and Grammar including:
a Concrete-Pictoral-Abstract approach with Number Frames, Place Value Grids, & Dienes Rods
Subitizing & Number Recognition
Number Bonds, Number Facts, Place Value, Times Tables, Fractions
Measurements, Geometry, Algebra, Ratio, & Statistics
Spelling Rules from the Appendix of the National Curriculum
Phonics that is compatible with well known Schemes of Work such as Letters & Sounds and Read Write Inc.
Grammar tests that progress in line with the curriculum and lead to Year 6 SATs.
Educational Games that Engage
There are hundreds of Emile games. These games include:
Multiplayer Competitions

Class Battles that Replicate in Class Tests

Games that don't just Test but also Teach

All Games are Designed to Work Seamlessly on Mobiles, Tablets and Computers

Games Based on Candy Crush, Space Invaders, Tetris, Snake, Angry Birds, Infinite Runners, Hang Man, Pairs, Flappy Bird, and many, many more.

Trophies to be Claimed

Daily Rewards

A Virtual Emile to Look After.

Class and School Ranks.
Simple RAG Data that can be exported or printed showing when your students logged in, how they performed across multiple attempts and week by week tracking.
Emile's simple RAG data shows in an instance where YOUR students need help.
Compare Data Across Multiple Schools
Compare data against other schools all on one screen.
See how Year 5 students are progressing against their contemporaries in different classes or different schools.
Built with help from MATs, you can now see which class knows the times tables best.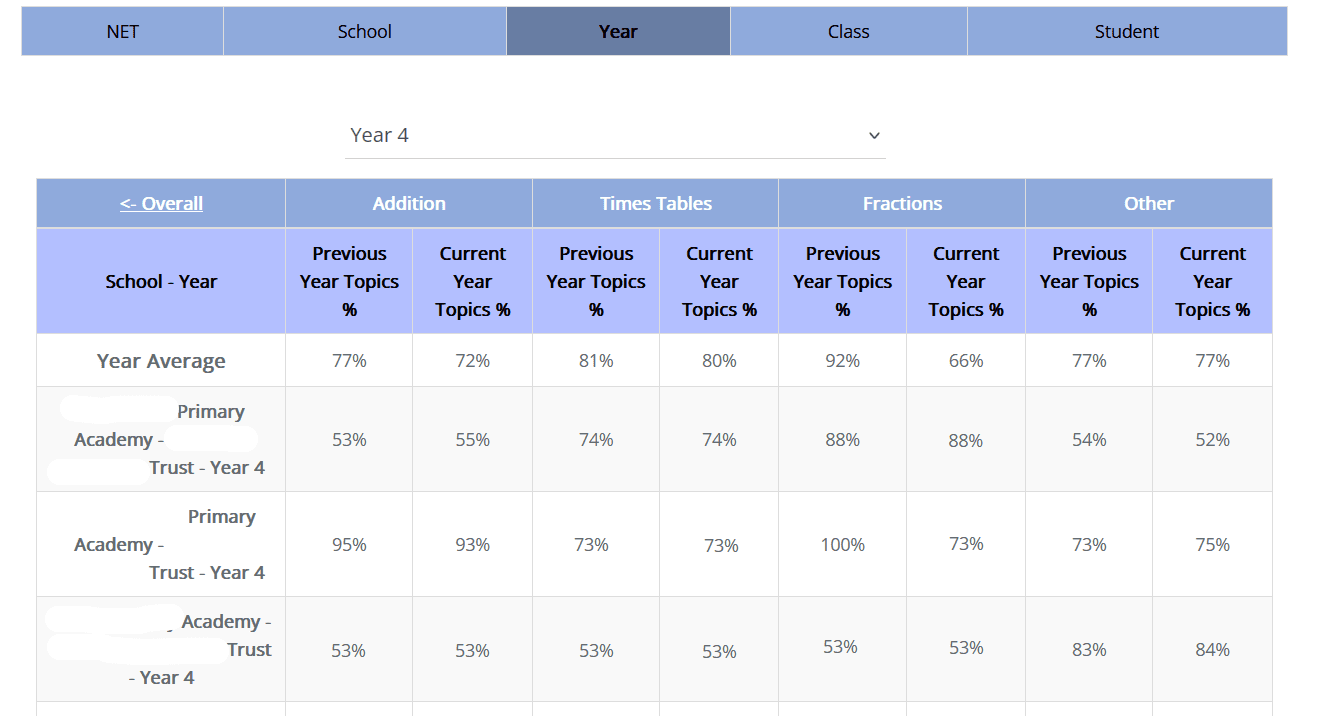 4,000 UK Schools
Use Emile
See Why 4,000 UK Schools
Use Emile
We run demo's almost daily for teachers throughout the year. They are a great way to see Emile in action and see if it's right for your tutor group, school or group of schools.

Please complete the form below with dates and times and we will do our absolute best to match your preference.
Please note that if you wish to place an order click here.