Summer is creeping up, we can all feel it. Classrooms become almost too warm to sit in, windows are open, hayfever is kicking in and if it's not sunny, it's humid – but everyone is focusing on one thing: The end of term.
This year has been challenging for many teachers and students. National lockdown forced schools to take a different approach to teaching and students had to adapt to their new learning – it has been an interesting year, to say the least.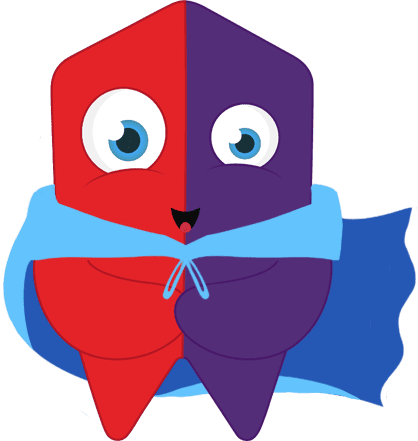 A huge thank you to all teachers and those involved in the educational sector for continuously providing free accessible education when times were tough! Another academic year is nearly at its end!
So how do we survive the last few weeks of term? Most schools take the opportunity to re-visit subjects that students found interesting or applying any extracurricular subjects such as sports, art and music. The most popular activity that runs into the last few weeks of term is sports day, however, for some schools, it might not be possible to enjoy a day of fun sports due to popping bubbles. Therefore, we came up with ten fun end of term activities to enjoy for the last few weeks!
Hold a "Lost and Found" Market
Gather all the things at the lost and found and spread them around the classroom. Allow the students to inspect the objects to figure out if it is theirs or not. There is nothing nicer than reuniting something lost with its owner!
Allow students to decide what activity they would like to do for the day, this gives you a chance to relax and not think too hard about planning activities. Giving students control of their learning teaches them independence and organisation skills, which will be handy, especially if they are going into high school in September.
They might want to:
Create goodbye cards
Draw
Play sports
Traditionally, teachers pick the second half of the day to watch a film with their class. It is up to you whether you would rather watch a film in the morning or afternoon. Here are a few ideas on what to watch:
Antz
Bee Movie
Big Hero 6
Shrek
Ice Age
Nemo
Moana
Coco
If movies aren't your class' favourite, why not have a literature "open-mic" afternoon. Back in March, we wrote an article on world book day costumes, however, there are 24 book suggestions for your open mic afternoon.
Pick a book of your choice and go around the class reading chapters together. If any of your students are feeling confident, ask them to stand up in front of the class, just like an open mic evening!
This one could be a fun activity for KS2, especially those in year six. What a perfect way to say goodbye than to show off your talents! Set an interesting theme and allow students to dress up if they want to. They can then showcase their talents such as drawing, singing or playing an instrument.
Lil' Mathematician Award.
Just like a talent show, but this time it's time to test your students' knowledge. Gather some mathematical questions and ask your students if they would rather work in teams or individually (This activity works best in groups). Give teams or individuals topics to brush up on and set up a time when the competition will start.
To start the competition: You can ask the questions. Students should then make a buzzer sound to show they know the answer, get them to answer your question, and if they guess correctly, they get a point. If students do not get the answer right, the question goes to a different team or student. Students may use pen and paper to write notes and to calculate.
Download your free Certificate to celebrate the winners and runner up's success!
It is always nostalgic, looking through your box of memories and finding things from your childhood. For this activity, create a memory bag so children can look back and remember how far they have come. Give each student a paper bag, and then ask them to decorate it with memories and subjects they have enjoyed. Students can then put ten objects into their bags, such as notes from classmates, photos, favourite pen, or pencil. Ask the students to show each other their memories to see others opinions.
Creativity is something children do not lack, so why don't we put it into use? Ask students to draw their dream summer holiday or what their plans are for the six-week holiday. You can also ask them to draw a portrait of the person next to them!
This one can be quite fun, and it has become quite popular in schools. In six words, can your class describe the whole school year? Allow your class as much time as they need choosing their words and even drawing them! You can collect them all and put them on display.
This is a perfect end of term activity which allows reflection on one's progress, student's should feel proud of their journey!
A fun end of term activity to do with your year one class is creating time capsules! Ask them all to bring in a plastic bottle from home. Then you can create letters and pictures for their future selves! You could aim to open the time capsules before they leave for high school in year six.
As a farewell, ask your year six class to come up with some tips for the year below that will be going into year six in September. This could be a list of things or quotes to motivate future students!
Pull out the beakers and pots, and create a small laboratory. You can investigate how long it takes for salt to dissolve in hot water compared to cold, or what would happen when you mix different colours in water – experiment and allow your students to lead with their imagination. What questions do they have that you might be able to explore? What makes the sky blue?! You can also illustrate explanations on your IWB for this end of term activity!
We hope you feel inspired after reading through these end of term activities, if you have any other ideas make sure to share them and tag us on our social media!