Teacher Assistant: My Experience
For this week's blog, we have been lucky enough to be able to discuss what it's like being a teaching assistant (TA) thanks to our team member Angelina. She will be sharing her experiences as a TA in primary schools, offering insight for those who are thinking about pursuing a career in teaching or those who simply want to know what the role of a TA is about.
For more information regarding teaching assistants, click here
Teaching assistants are just much like teachers, in other words, they are known as teachers' little helpers. They play an important role in the classrooms. Alongside supporting the teachers, they support students with their educational and social development.
When they arrive at school in the morning, the first thing TA's usually do is help set the classrooms up. This could be setting the tables, complete any cutting or sticking illustrations for creating any posters or classroom displays depending on the theme that has been set up for that particular week. This should be all done before the students arrive.
On the arrival of the students along with the teachers, the TA's are also advised to greet them. This will bring a warm, welcoming atmosphere. When the lessons have started, TA's are always ready to help when the teacher or the students need a helping hand.
They can also take part in physical activities either indoors, outdoors or at events that have been planned by the school.
Finally, some TA's help teachers mark students' homework, reducing marking time and working as an effective team.
They usually read to the students, have 1-2-1's, and give support to the classroom when needed. Having 1-2-1's are the best way for TA's to get to know the students individually, it will also give TA's an insight on which children need that extra support. Especially at the beginning of the new year!
TA's support students in many ways. In my experience, I have been lucky enough to support students on their homework, lesson plans, reading and spelling support as well as playing educational games that enrich their education – that can be done through the computer or classroom tablets (which is something we didn't have when we were in school!)
Talking about tablets, I have been able to personally test out Learning with Emile. And as a TA I can say that it is a very easy and great educational resource to use within the classroom. Children do love game type apps that are both educational and fun. Learning with Emile is very easy to access; both teachers and TA's can log on and see how their students are getting on with their progress, homework and assessments.

From experience, I believe these are the skills needed to be a great teacher assistant: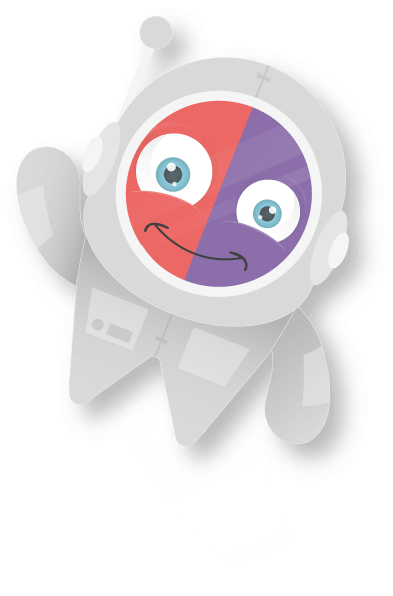 The skills to build a good relationship with students and teachers.
You must be able to take part in fun, hands-on activities.
Enjoy working with children, it brings out the best in themselves!
Good sense of humour.
Very organised, you will have so many things to think about that you must be able to take a step back and gather yourself!
Reliable
Being patient
Along with all these skills, it is important to learn every child's name and have a good insight on the school, the classroom layouts, the whereabouts of classroom apparatus, whom the other teacher assistants are, and getting to know other teachers!
The Good and… The Not so Good
The best part of the job, alongside working with the children, is that we get the chance to go on cool, adventurous trips. Bringing back good, wholesome memories from our childhood that we can re-create with students. The places you go on trips are endless. From museums to pantomimes — and if you're lucky, in summer, you get to join classes on trips to theme parks, and picnics. It's always nice to get some fresh air with the students, especially when there have been restrictions due to the pandemic.
However, just like every other job, it can get challenging. There might be situations where there is a misbehaving student, but it's nothing with which we can't deal! By using a positive approach, we can support students to settle and return to learning. Another challenging part of the job can be trying to find inspiration to plan lessons and 1-2-1's, but with the support of your team, it's easy to find a solution.
Overall, being a teacher assistant is an amazing and rewarding job. There is never a dull day with new things to learn. I especially enjoyed working with children in KS1-2 as they are such curious students to teach! I strongly believe that TA's are the glue that holds the school together, without their amazing efforts and helping hands it would be impossible to get through the school year smoothly.
Are you a teacher interested in Emile? Why not have a 20 min demo? For more information about Learning with Emile, why don't you read Emile's story? Read here!